Use SEO to Help Fuel the Growth of Your Business Sales
Not all SEO companies marketing services are the same. When you want to help ensure that your business has a spectacular website that is fully optimized to receive targeted traffic, you'll want to utilize a highly ranked SEO agency that also builds beautiful websites. DIQ is the best SEO marketing company in Houston Texas that also handles website design business needs in Houston Texas. Their expertise and experience may be highly valuable in generating targeted traffic to your company's website.
Website Speed and Other Technical SEO Aspects Must Be Optimized
Having your SEO campaigns completed correctly is important with search engine optimization. Besides conducting proper keyword research, you want to utilize an SEO agency that also understands the business owner's technical SEO. This aspect of SEO helps make sure best practices are being used for website speed, navigation, site structure, URL structure, and other technical factors. Without having these essential aspects of your website completed correctly, you'll suffer in the search engine rankings.
Utilizing Local SEO Services Like Google My Business Is Essential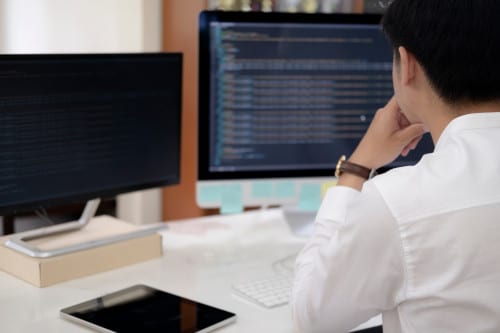 If you're searching for a restaurant or mechanic in your local area, you probably use the local results first. Utilizing this preference is why it's highly essential to optimize Google My Business if you're a company that is competing on the internet. Having a top SEO marketing company handle this for you is best if you want it done correctly and efficiently. DIQ can provide a highly experienced SEO expert in Houston Texas to perform this job accurately because DIQ understands how to help rank companies in top search engine positions in Houston Texas. Your business should receive more targeted traffic when they're helping you optimize your website and local search engine listings.
BOOK YOUR FREE 1 HOUR CONSULTATION