We help clients improve their rankings on Google and help convert more leads by focusing on certain types of marketing we think will benefit them the best depending on their goals.
Our IT Plan
We offer one of the most comprehensive, affordably-priced service and maintenance IT support plans in the IT industry,
Level of Support
You will get the exact level of support you need based on your business requirements – whether it's supplementing your current, in-house support staff or taking full control of administering and managing your entire network.
IT Infrastructure
In either case, we enable you to meet the support needs of your IT infrastructure, appropriately and predictably, with customer service that is unparalleled.
Our IT Infrastructure
We offer the most sought-after IT infrastructure which is, by all measures, secure, stable, easily accessible, salable, and fully optimized.
Joining With Us
By outsourcing all or part of your IT service and support to DIQ, you'll be joining forces with a business partner who is dedicated to your complete satisfaction and success, and driven to find the best possible and most cost-effective IT solutions.
We Save You Time
We can proactively monitor every aspect of your network 24/7, this way you can spend your precious time running and growing your business.
We Are The Best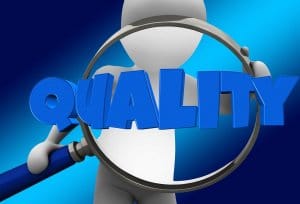 If there's a faster and easier way to automate your tasks, streamline your processes, maximize your productivity, and catching problems before they occur, you can be sure we will find it.
Our IT Plan
Level of Support
IT Infrastructure
Our IT Infrastructure
Joining With Us
We Save You Time
We Work Fully For You
Tasks
Let Us Handle It
We Work Fully For You
Every day your business is faced with challenges, but having secure and reliable technology should not be one of them.
Tasks
Critical tasks, like updating your hardware and software, managing data backups, network security, and user issues are not where your focus should be. We'll handle all of these for you!
Let Us Handle it
Let the experts at DIQ handle your technology issues with our IT solutions and managed IT services, so you can focus on customer initiatives and growing your business.
Managed IT Services
DIQ provides comprehensive managed services to support all of your business technology needs including data, voice, and IT solutions.
Support
DIQ offers all-inclusive support (remote or onsite) plus monitoring, maintenance, security, and backups—all for a flat monthly fee.
Business Continuity
Disruptions, big and small, can have a devastating effect on your organization—one your business may or may not be able to overcome, depending on your business continuity plan. Let us take care of these for you!
BOOK YOUR FREE 1 HOUR CONSULTATION