We help clients improve their rankings on Google and help convert more leads by focusing on certain types of marketing we think will benefit them the best depending on their goals.
Tag Management Services
DIQ is proficient in working with most of the leading Tag Management Solutions in the industry such as Ensighten, Tealium, BrightTag, SuperTag, etc., and can help you in the migration process and provide monthly Tag Management support.
Universal Analytic Migration
The Digital Analytics team at DIQ can do a feasibility analysis for you, and assist your in-house Marketing and IT teams in doing a smooth migration to Universal Analytics.
Mobile Analytics
We can assist your in-house team in rolling-out any of the leading web analytics solutions in the industry and set up relevant reports and dashboards for your key stakeholders to consume.
Target Implementations
Our team of certified Test&Target professionals can assist you in getting the best out of your investments.
SiteCatalyst Implementations
We can plan, execute, and validate your entire SiteCatalyst implementation and facilitate an actionable data platform for your decision-makers. We can also help you in re-implementing and customizing your existing SiteCatalyst implementation.
Web Analytics Data Audit
If you are skeptical about the quality and integrity of your web analytics data and want to get it audited by a team of data experts, we can conduct a thorough quantitative and qualitative data audit of your web analytics implementation.
Quality at Every Step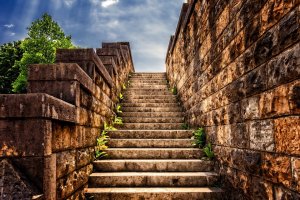 At DIQ, we put the highest emphasis on quality throughout every unit, project, group, and task. We are completely dedicated to stringent processes, services, and systems that optimize the quality that our clients expect from us and that we expect from ourselves.
Tag Management Services
Universal Analytic Migration
Mobile Analytics
Target Implementations
SiteCatalyst Implementations
Web Analytics Data Audit
Attribution
Segmentation
Predictive Analytics
Attribution
Where and when did your customer first engage with your brand online? How long did it take them to convert and what happened in between? The learning from this process will inform how you position your overall online presence.
Segmentation
While every customer's experience is unique, it can help your business to categorize their behavior so you can more efficiently communicate. If you would like to speak to your customers and prospects on a more personal level, our segmentation services will deliver the data insights to let you do it.
Predictive Analytics
Data from both inside and outside your business can identify the likelihood of specific results from future efforts. If you would like to better understand the possible outcomes of specific marketing efforts and arm yourself with as much data as possible, our predictive analytics process will help you make the most informed decisions possible.
Site/ App Analysis
Our analysis team will set you on the path to an improved user experience and increased conversions. We will set up your analytics platform to measure and fully understand how your audience interacts with you digitally. Once sufficient data is collected, we will analyze that data to understand every nuance of customer behavior and look for opportunities to improve customer experience.
Campaign Analysis
Our campaign analysis services will measure the success of each of your efforts using understandable, revenue-oriented key performance indicators (KPIs). Gaining this deeper understanding of the Return on Investment (ROI) and Return on Advertising Spend (ROAS) will enable you to shift your marketing budget into the channels that best drive conversions.
Landing Page Optimization
Our team of Testing Experts can help you optimize your landing pages and drive more and more visitors closer to your conversion path.
Optimize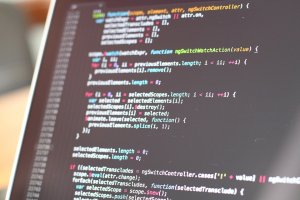 Your ad dollars must generate a return. No doubt you are spending as much as ever, but the pressure on conversions increases all the time. Our Conversion Rate Optimization specialists will use data to evaluate and maximize the value of all your marketing efforts.
Tag Management Services
Universal Analytic Migration
Mobile Analytics
Target Implementations
SiteCatalyst Implementations
Web Analytics Data Audit
Attribution
Segmentation
Predictive Analytics
BOOK YOUR FREE 1 HOUR CONSULTATION