We help clients improve their rankings on Google and help convert more leads by focusing on certain types of marketing we think will benefit them the best depending on their goals.
Campaign Segmentation
We separate out all your keywords and ads into individual campaigns. That way, we can individually test all the variables until we've discovered the most profitable strategies for your business.
A/B Testing
Our agency tests multiple versions of your campaigns and ads to determine the most profitable strategies for your business. We'll continually make adjustments to campaign variables—such as bid adjustments and ad positioning—to maintain high performance.
Budget Allocation
We optimize your account on the basis of your campaigns' performance. To cut your costs and raise your returns, we'll focus your budget on the campaigns and ads that perform best.
Conversion Tracking
Our PPC agency will set you up with Google Analytics, Google Ads (AdWords) conversion tracking. That way, we can base your campaigns on all the data that's important to your business.
Precision Tracking
Our pay-per-click management services rely on a range of targeting techniques to identify your most valuable customers and deliver ads to them at the right times. Our re-marketing campaigns will keep your audience coming back after they've visited your site or made a purchase.
Results Reporting
Discuss strategy and results with your dedicated Account Manager, and view your stats anytime in our online Client Reporting Dashboard. You'll also receive emailed Performance Reports on a schedule that meets your needs.
Our Results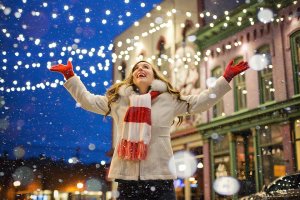 Our clients succeed because we continuously test and refine our strategies and tactics. In working with us, they enjoy increased site traffic, more conversions, and a higher Return on Ad Spend.
Campaign Segmentation
A/B Testing
Budget Allocation
Conversion Tracking
Precision Tracking
Results Reporting
Any Size Business
PPC Problems
Full Service
Any Size Business
PPC Consulting from DIQ is offered to small businesses,  medium-sized companies, and agencies that would prefer to manage their PPC campaigns in-house.
PPC Problems
The offers of PPC Consulting Services come in different shapes and colors and it could be difficult for search marketing professionals to distinguish the good, the bad, and the ugly.
Full Service
At DIQ, we provide our clients with full-service PPC consulting services performed by our in-house team of PPC marketing experts.
Experts
We are experts at leveraging our platform and executing highly effective PPC campaigns, and we'll help you achieve your paid search goals.
Peace of Mind
DIQ's PPC consulting services will give you the peace of mind that your PPC account is in the right hands.
Goals
With a combination of hands-on account work by your dedicated PPC advertising consultant and a team of search marketing professionals in your corner, DIQ delivers on your PPC goals.
What Makes Us Different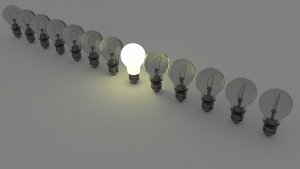 At DIQ we not only create great PPC software that makes pay-per-click marketing easier and more profitable; we live, eat, and breathe PPC marketing.  We practice what we preach every day by continually researching the best practices and delivering the best PPC results for you.
Campaign Segmentation
A/B Testing
Budget Allocation
Conversion Tracking
Precision Tracking
Results Reporting
Any Size Business
PPC Problems
Full Service
BOOK YOUR FREE 1 HOUR CONSULTATION